Don't Take Our Word For It: Cellaraiders is the Best Place to Buy Vintage Wine Online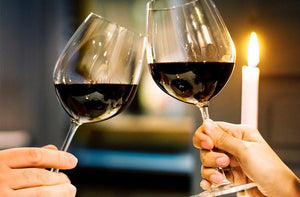 Don't Take Our Word For It: Cellaraiders Is the Best Place to Buy Vintage Wine Online
At Cellaraiders, we take the business of buying wine online seriously. We only buy the finest wine collections for sale, and then we meticulously cellar them to ensure they remain exceptional. When we hear that the wine connoisseurs who buy vintage wine online turn to us time after time, we know we are changing the way people buy wine online. 
Over the past few years, we have garnered nearly 350 reviews on the website TrustPilot, and we are thrilled that we have an average rating of 9.5 out of 10—that means almost 90% of the reviewers gave us the highest rating possible. So you don't have to navigate through 18 pages of reviews, we have pulled together some of our favorites for you.
Reviews About Our Wine Selection
We are very picky when it comes to our wine selection, and we are thrilled our customers appreciate the effort we put into collecting the finest vintage wines. Here are some of our top reviews about our wine collection for sale:
Maria raves that she was able to find brands of wine on our website that she could not find anywhere else.
Irv states that he has "never received a bad bottle from Cellaraiders!"
Alan reports that he buys "old bottles and new bottles and odd bottles and every one of them has been in perfect condition."
Anthony is ecstatic that he was able to locate several bottles of a special wine from his past.
Joseph says that we are his "go to site for finding specific and rare bottles."
Reviews About Our Buying Experience
We aren't just about having an impressive wine selection; we want to make the process of buying wine online simple. Here are the reviews about our wine buying experience:
Hai says that he had a "great buying experience" and that he "would highly recommend [us] to anyone."
Jim declares that the entire purchasing experience was "awesome." It was "easy to order, shipped rapidly, and the bottle was pristine."
Tim was impressed with our follow-through on his wine order from a third-party app, and he was grateful that we suggested delaying his shipment due to the extreme heat on our end (so that we would not compromise the quality of the wine). He exclaims, "It was refreshing to know Cellaraiders cares!"
Mark compliments our owner, Ben, stating that he "is a great guy with extreme knowledge of all aspects of the trade. He is fair and trustworthy. I have both bought and consigned with Cellaraiders. The prices are extremely competitive and the service level is top notch."
Reviews About Our Customer Service
Finally, no business can survive without stellar customer service. Here is a look at what our customers have to say about ours:
Michael states, "From web search to purchase, to holding for shipment to speedy delivery, everything was done via email and phone. I was completely happy with every step."
Patrick reports that we are "easy to work with." He called us with a request to buy wine online, and we met his request and had his wine to him in a timely manner. He concluded, "It was a great experience."
Somm Good Wine raves that we have "Great wine, great quality, [and] even better customer service. Ben is a pro, he truly cares about his clients. I buy a ton of wine a year from many sources and have consistently experienced quality service from Cellaraiders."
Chris puts it simply when he announces, "These guys get it." He purchased a bottle of port that did not live up to our standards once it was retrieved from our cellar, so we refused to sell it to him. He thought that was "amazing customer service."
Dave says that he "felt taken care of" and that he was very "pleased with the transaction."
As you can see, our customers are adamant that we are the absolute best place to buy vintage wine online. To experience our exceptional wine selection, simple buying process, and superior customer service for yourself, check out our online wine selectiontoday. The inventory is real-time, and we are confident you will find something that will be an incredible addition to your cellar.