Why You Should Add Madeira Wine to Your Collection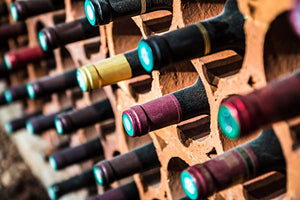 One of the most exciting aspects of maintaining a wine cellar is the opportunity to taste and collect bottles from across the globe. From authentic French Champagne to Australian Shiraz, there are endless varieties to try.
If you're looking to add some global flair to your wine cellar, Madeira wine is a great option. Originating from the Madeira Islands, an archipelago located between the Portuguese and African coasts, this fortified wine has an extensive history and a wide variety of unique styles.
Below, we're discussing everything you need to know about Madeira and why you should add it to your collection.
The History of Madeira Wine
Madeira wine's history extends back hundreds of years. In fact, the drink was enjoyed during Thomas Jefferson's toast at the signing of the Declaration of Independence. While Madeira was a popular (and widely available) wine in the 19th century, it's much rarer today, with only four companies actively producing it.
How Is Madeira Made?
One characteristic that makes Madeira wine so unique is its aging process. While most winemakers try to avoid things like fluctuating temperatures and oxygen exposure, Madeira producers embrace these "faux-pas." Specifically, Madeira is heated and cooled repeatedly and exposed to oxygen throughout the aging process. This method creates a high acidity, which helps to preserve the wine. In fact, Madeira is so well-preserved that it is one of the only varietals that can be cellared for 100 years or more.
Types of Madeira Wine
There are two main types of Madeira wine: blended and single-varietal. Blended varieties are typically inexpensive and lower quality, with only a few high-end styles. Examples of blended Madeiras include:
Finest Madeira, a three-year-old blended style made from Tinta Negra grapes.
Rainwater Madeira, a fruity blend that is aged for at least three years before it is released. It is also made from Tinta Negra grapes.
Reserve, a five- to 10-year-old blend.
Special Reserve, a 10- to 15-year-old blend.
Extra Reserve, a 15- to 20-year-old blend.
20-Year-Old, 30-Year-Old, and 40-Year-Old, which are multi-vintage blends comprised of wines from several different years. These wines must be proven to taste at least 20, 30, or 40 years old by a specialized panel.
Single-varietal Madeiras are the highest quality styles available. They come in four different varieties, including:
Sercial, the brightest, crispest style that is typically served at the beginning of meals. It features lemony, herbaceous flavors as well as a slight sweetness.
Verdelho, a smoky, rich Madeira that is often paired with soup. Its flavor profile includes notes of smoke, spice, and caramel.
Boal, a sweet, aromatic style that's delicious when served with desserts. Many compare its taste to roasted coffee, bitter cacao, salted caramel, golden raisins, and dates.
Malmsey, the sweetest and richest Madeira varietal that features fruity, chocolatey notes. It's often served with rich desserts or on its own as a sweet treat.
Add the Unique Flavors of Madeira to Your Wine Collection
With its many varieties and delicious flavor profiles, Madeira is an excellent addition to any wine cellar. For more information about the best Madeira wines to add to your collection, contact Cellaraiders today!